InDebted is delighted to announce our groundbreaking Head of Happiness role, to be filled by our employee #1, Lyndonn Conabere.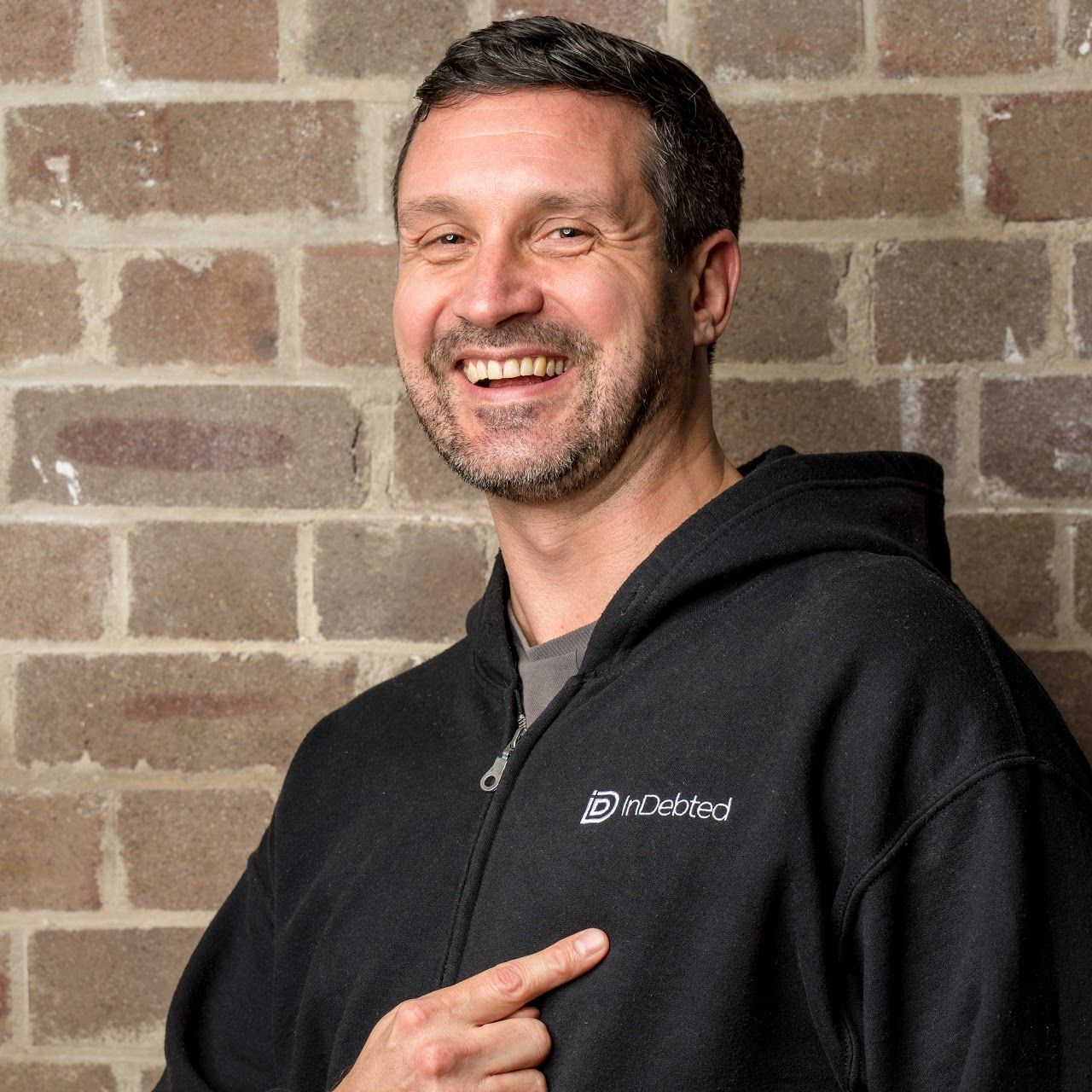 Above: InDebted Head of Happiness, Lyndonn Conabere
While debt collection is traditionally known for negativity, angry phone calls and pessimism, InDebted's reimagination of the industry sees team members supported every step of the way in a warm, welcoming and diverse community dedicated to delivering the world's best customer service.
As Head of Happiness, Lyndonn will support InDebted by creating a fun and enjoyable workplace, celebrating all staff achievements both personal and professional, organising group activities, arranging events to develop valuable skills and creating welcoming spaces that encourage creativity and collaboration.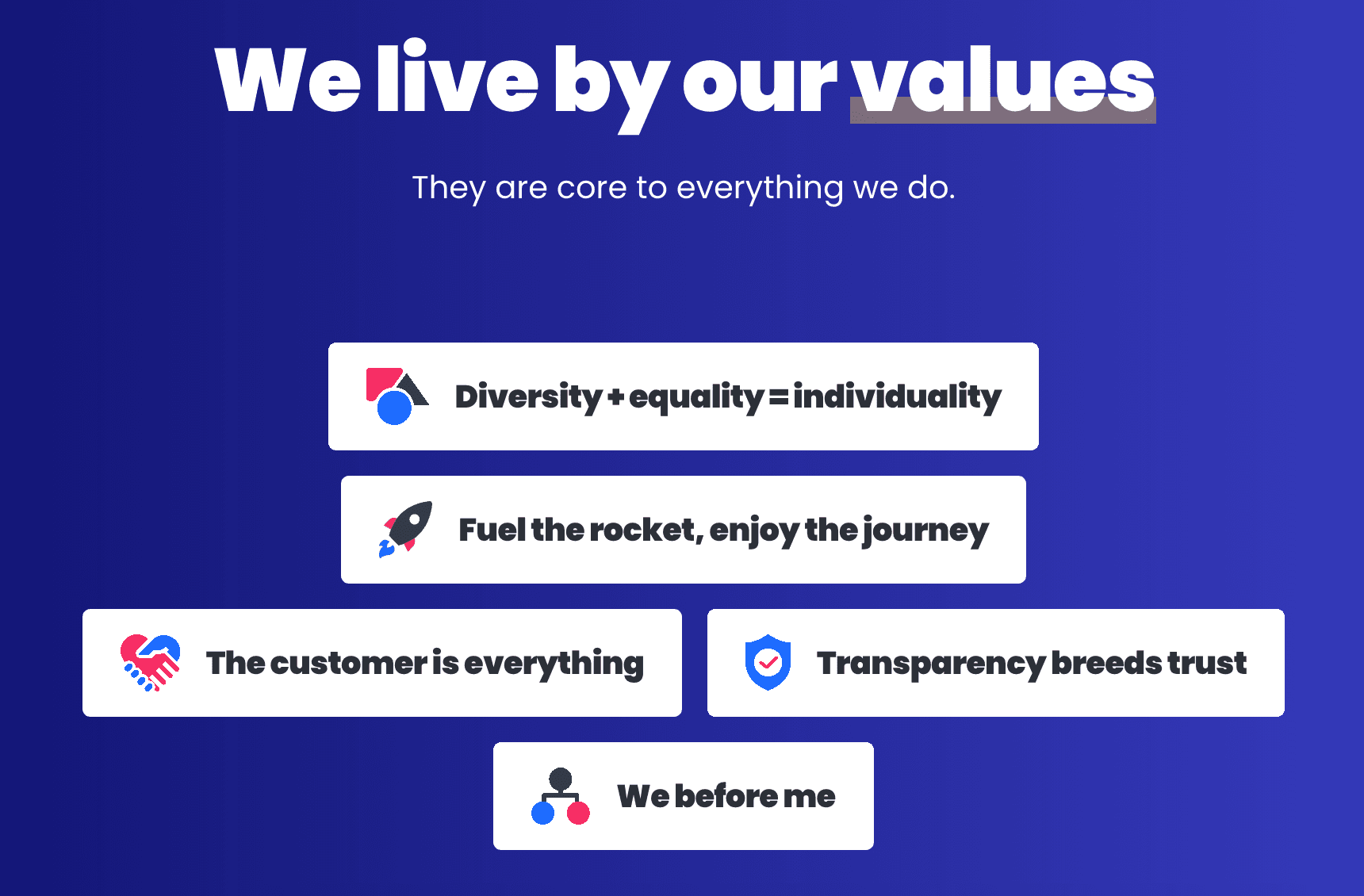 Above: InDebted's values
The opportunity to make a lasting difference in this new role has Lyndonn thrilled to get started.
"Some might hear a job title like "Head of Happiness" and think it's a novelty but I take it very seriously," he said.
"We spend a third of our lives at work and if I can empower people to make that time fulfilling and even fun it makes a huge difference to people's lives. I want our staff to be excited when they wake up and think about going to work."
With InDebted growing from a two-man band (Lyndonn working alongside our Founder & CEO Josh Foreman) to now a global team with over 70 team members and expanding rapidly, Lyndonn believes his InDebted experience over the past four years gives him a unique perspective for this new position. 
"Being the first hire at InDebted, it's been an amazing journey from the customer service side of the business into product and now a people role," he said. 
"I think this journey and an understanding of the InDebted culture as a whole positions me perfectly for this new role as Head of Happiness."
As InDebted enters new overseas markets and embraces a remote-first workplace, protecting and enhancing our tight-knit, supportive culture becomes more important than ever for Lyndonn.
"Our culture hasn't been built because of an office setting, but with distance can come challenges," said Lyndonn.
"Everyone looks at working for a company making a positive difference and it's great that InDebted is going above and beyond with this. We put culture into action and regardless of where a team member is, this company cares so much for team happiness they've dedicated me to focus on this."
Josh said the choice for the well-respected Lyndonn to become Head of Happiness was a logical one.
"Lyndonn was an easy answer. He has been on this journey since the very start and has seen our highs and lows," said Josh.
"He can represent our culture and journey so incredibly well, and of course is a trusted colleague by all of us here at InDebted."
Lyndonn's new role is the latest step taken by InDebted to empower its global team, following the introduction of unlimited leave and working from home policies earlier this year.
Above: Just some of the benefits for the InDebted team
With InDebted continuing to recruit, Lyndonn encourages anybody looking to take their career to the next level by revolutionising an industry to get in touch.
"If you want to work with a super passionate team who love what they do and are really making a difference to customers needing support in what can be a difficult time of their lives please reach out to myself or any of our team for a chat," he said.
"We'd love to share our vision for changing the broken industry of debt collection and erase its negative sigma for all."