First things first - we completely understand it's a natural reaction to see an email or text from InDebted appear for the first time and feel like it's worth ignoring.
You may not have asked to be a customer with us, you may not have even heard of us. Learning an overdue account has been sent to us can be upsetting, confronting or shocking. Nobody is overjoyed to learn they have an overdue balance. 
We get it because we were founded after our own disappointing experience in debt collection.
We're on a mission to erase the stigma of debt collection and that journey starts with our initial message to you.
While InDebted still uses methods like letters and calls, we increasingly use digital communications like email or text messaging, which can be opened in a customer's own time and without the need to interrupt their day-to-day business.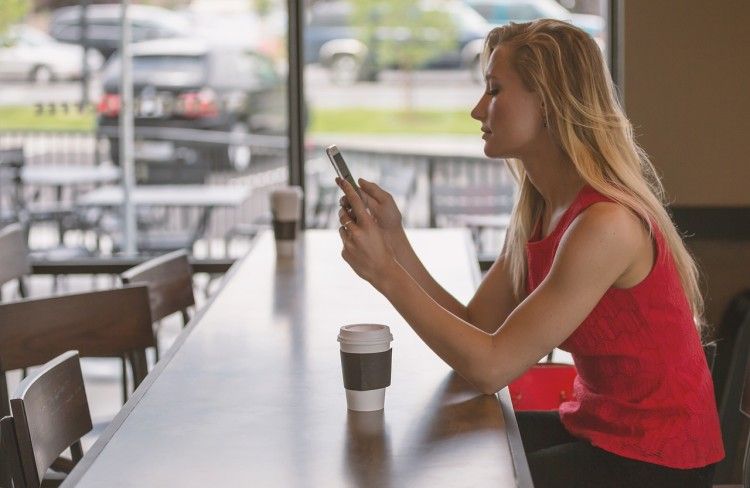 Above: Text messages are a polite way of giving customers a heads-up.
Given debt collection's reputation though, any hesitation when receiving that first InDebted message is completely understandable. But we ask you to give us a chance and open that message. In it, you'll see the beginnings of why we're different.
We care about your financial fitness and wellbeing. We're transparent, caring and understanding. We'll let you know your account status and empower your payment options with our easy online payment portal.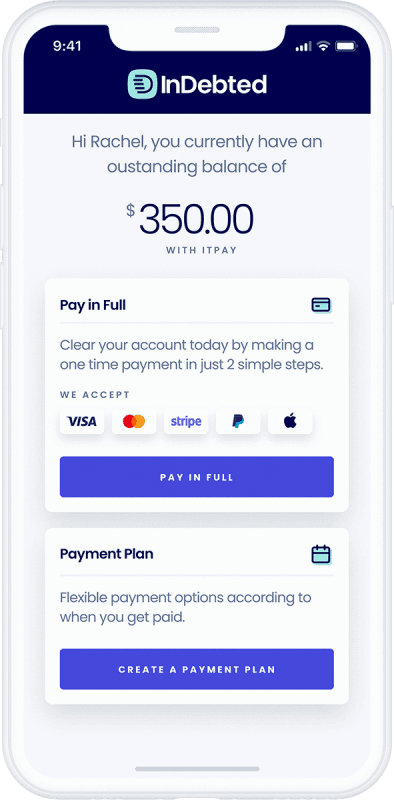 Above: Our easy-to-use payment portal.
If you'd like to talk with us, we have our amazing customer service team ready to help and also lead the industry with compliance standards.
We avoid jargon and instead prefer easy-to-understand language because we're real people talking with real people.
The sooner you open and engage with your InDebted message, the faster you can help resolve your balance and move on. We've supported hundreds of thousands of customers in their financial fitness journeys and all of this starts with that initial message and engaging with it.