Summer Chen is a Strategy Manager at InDebted. Her role involves driving our global expansion into new markets and leading strategic transactions and investments. Born in China, Summer came to Australia by herself at the age of 17 to study Actuarial Studies and Finance at UNSW. Her career has spanned across finance and consulting, advising on mergers & acquisitions, capital raisings and providing strategic advice to corporates. 
Now 10 months into her role at InDebted, Summer is forging new pathways for us to fulfil our mission of being the preferred choice of customers to support their debt free journey, everywhere. Summer, alongside our Strategy Team, unlock the 'everywhere', driving our ambitious global goals. The launch of our four day work week was very well received by our Australian team, but Summer, in particular, was jumping for joy to have an extra week day up her sleeve. Having co-founded her jewellery business Minco.Life during the peak of the COVID-19 pandemic, Summer works on growing not only InDebted's footprint, but also that of her business.  published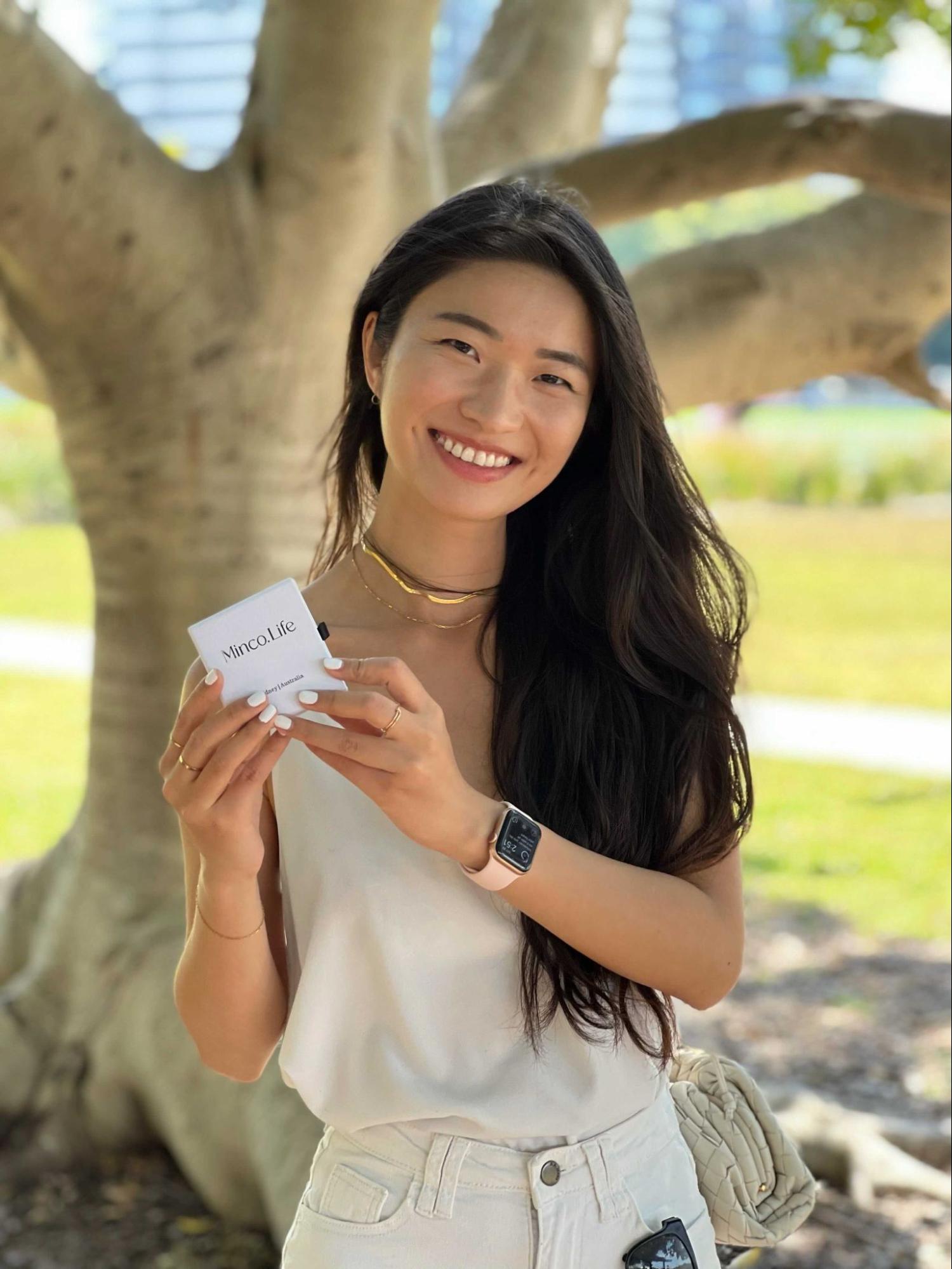 What attracted you to InDebted?
I was drawn to the vision and mission of removing barriers to financial freedom and supporting customers on their debt free journey. The role and the Strategy Team also appealed to me - I saw a great opportunity to contribute to the company's success, to own projects and initiatives, with real autonomy to create value and have a direct impact on millions of customers. 
What is the story behind Minco.Life?
Minco.Life actually started out of InDebted - I met the co-founder, Charlotte here! We quickly learnt that we have a number of shared values in life and business. We had both previously dabbled in our own side projects, but had never started a business. The idea for Minco.Life came from my personal experiences working in the extremely busy investment banking industry, where I was time poor but still needed to present well. I struggled finding jewellery that was high quality, waterproof, delicate on the skin, and that lasts. I needed something that I wasn't constantly having to take off to shower or go to the gym, where I found myself forgetting to put it back on. I'd had this idea for a while, but always knew I wanted to work with a co-founder who had a complimentative skillset.  When I met Charlotte, we quickly bonded over being busy women in the tech industry who were interested in fashion and business. We started working together in April 2021, and the brand officially launched in August. 
How will you use your extra week day through our four day work week?
Growing a business is a huge time investment, and the next evolution to this is not just looking at how we make and sell jewellery, but also how we can build a community for women.
The four day work week is massively helping to give me more time to engage with influencers in this space - we want to work with strong women who are thriving in their area, whatever that may look like.
This includes everything from female entrepreneurs and environmentalist community leaders, to mums. The best thing about having a Friday up my sleeve is that it's a weekday, which is much better than a weekend for running errands, shipping orders, communicating with suppliers… the list goes on!
How has InDebted supported you in these initiatives?
InDebted is an amazing platform to meet people with similar values and mindsets - it's a real community where we support one another and grow together. Josh, the Founder, is a serial entrepreneur himself, and he's been so supportive with his time and guidance. He also has an innate curiosity, which is shared by everyone in the business. Everyone wants to keep learning and expanding their horizons. A lot of team members from InDebted  have purchased products from my website, whether it's for themselves, friends or loved ones. This is so special, and I'm so appreciative of the support. published