How we built a 5-star Customer Experience team
Traditional debt collection isn't renowned for a great customer experience, but at InDebted it's core to what we do. Our goal is to create a positive collections journey that meets customers where they're at and empowers them to take those important steps towards financial freedom. 
At the heart of every great interaction is our Customer Experience team - made up of 100 team members across four countries. Here we reveal how we built our team, our core principles and the secrets behind becoming the highest customer-rated debt collector in the world.
Step 1: Understand the ideal collections experience
For many, being in debt is already uncomfortable enough. Feelings of anxiety, stress and worry shouldn't be made worse by the collections agency they're forced to engage with. It's our job to be there for them in these tough moments, to give them a helping hand and make it easy to turn things around.
To best support people in debt, we have to go all in on the experience we want to create. For us, it's one that:
Speaks with empathy and compassion - appreciating that everyone's financial situation is unique
Enables people to resolve their debt in a way that works for them - either by a payment in full if it's affordable, or a personalised payment plan with a start date, amount and frequency of their choice
Provides room to breathe when things build up - we can pause communications if customers need some space, or adjust their plan if circumstances change
Makes it easy to speak to a real person - our Support team are available across all our channels (phone, email and SMS)
Step 2: Focus on training, quality and continuous improvement
Our custom-built training program powers each of our team members (new hires and seasoned pros) with the knowledge and skills they need to deliver an exceptional customer experience. Every course lives in our digital knowledge base and they're each rooted in our core customer value: inherently customer obsessed. All training material is reviewed and updated regularly, and covers everything from compliance, data security, hardship & vulnerability, and so much more. The end result? A team full of empathy and awareness, who are cross-trained to support all customers, whatever their needs.
Our specialist training is also paired with rock-solid Quality Assurance (QA) processes. We score communications against the essential behaviours that are outlined on our QA scorecard, and carry out coaching sessions weekly. Each team member aims for a quality target score of 90%, which then qualifies them for those well-deserved additional incentives. This cycle of training, scoring and coaching forms a backbone that our team, customers and clients can depend on.
Step 3: Establish supportive systems
At a leadership level, we create an environment where our team can shine. Practically this means a few things:
Work closely with our clients to get a clear understanding of specific requirements and processes for supporting their customers
Stay on top of regulations in all of our markets alongside our Compliance team, updating training materials accordingly
Monitor quality management data regularly to nip any errors in the bud and target refresher training
To make sure every customer is fully supported, we have multi-lingual team members who offer a friendly voice to those who need it in Spanish, French and English - giving our clients the opportunity to help more of their customers in the United States and Canada. 
Step 4: Recognise each other and celebrate together 
Now for the fun bit! We've built our reward system around integrity and quality, markedly different from traditional collections - where agents are incentivised for reaching collections targets, often in the form of a bonus. For us it's not about meeting targets, as we don't believe this is conducive to changing the experience of debt collection.
We celebrate our team in two ways:
Exceeding a quality target score of 90% - Top performers in quality assurance and productivity are recognised and rewarded for their commitment. 
5-star Google Reviews - We match 5-star customer Google reviews with the right person and regularly share these at a company-wide level. Every month these 5-star team members are entered into our 'Spin the wheel shoutouts' and the winner receives a voucher of their choice. 
Here's a few of our favourites from this year: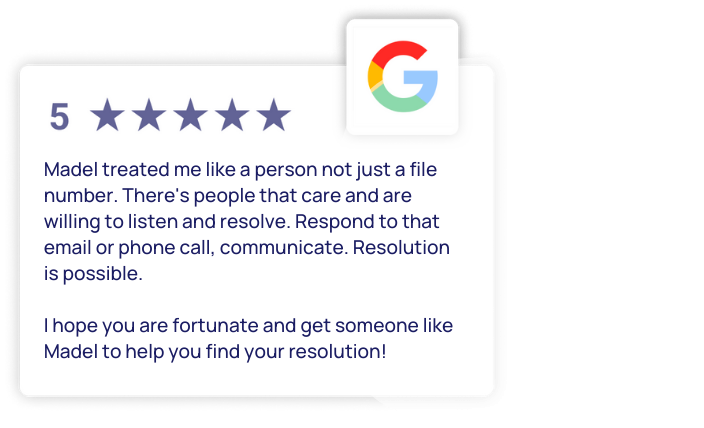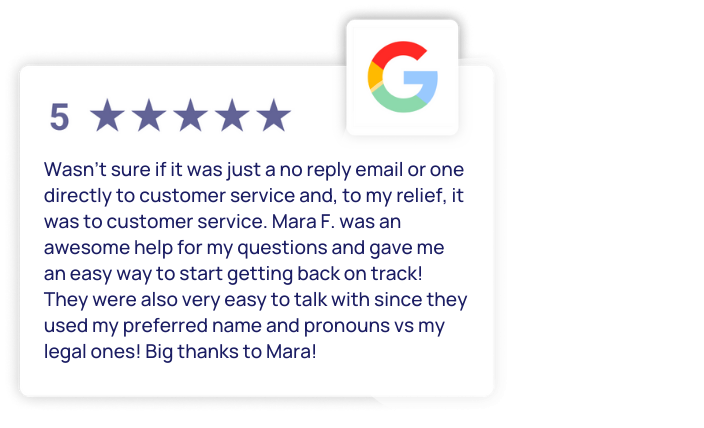 As our Founder & CEO Josh Foreman said when we hit 2,000 reviews and officially became the highest customer-rated debt collector in the world, we're "changing the debt collection industry for good, one positive experience at a time."
Learn more about intelligent debt collection